Nosumor Exhibition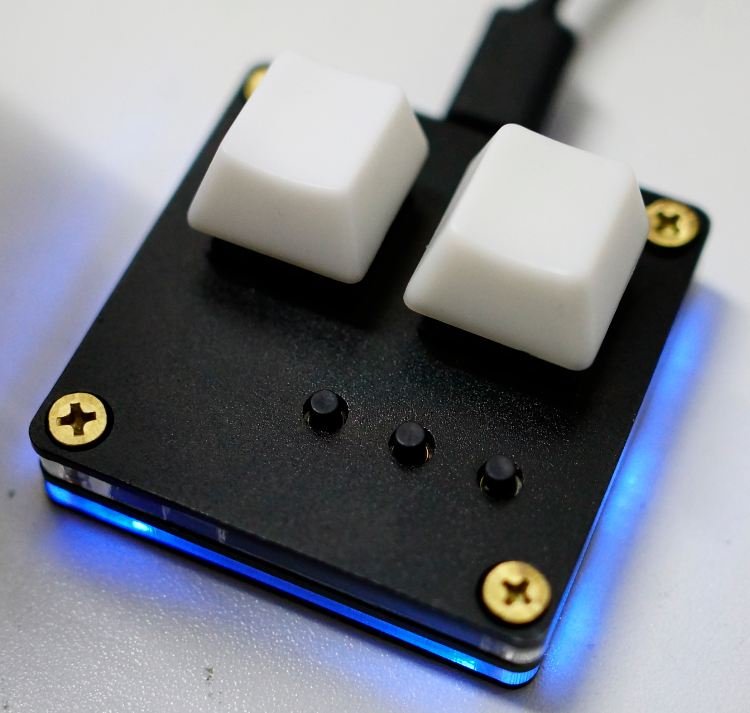 Features
Standard USB-HID Keyboard Device
Refresh rate:1000hz , Latency <3ms.
5keys(cherryMX x2,microswitch x3, can be set to any key value, even combination key)
2 cherryMX switch are fixed with steel plate(keyboard can work with long lifetime)
Use photoresistance to make the light adapt to the ambient light
Light effect have some option(like change with hit speed or flicker)
Can change the de-jitter time(after long time work, keys will behavior bad, change dejitter can avoid "Double-click problem")
Can updata firmware with the setting program.
lab mat is sticky, nosumor can cling to the desk.
Setting Program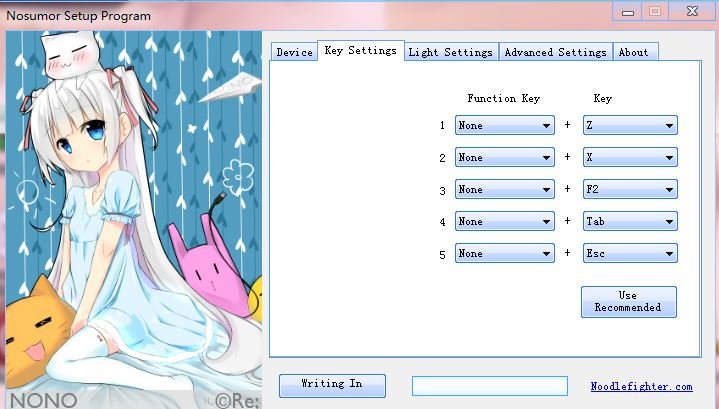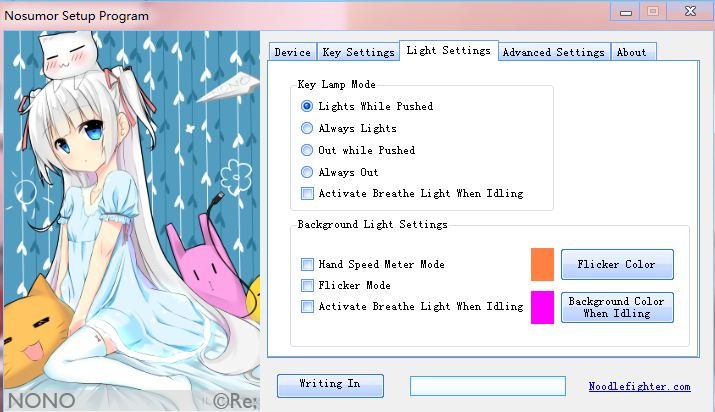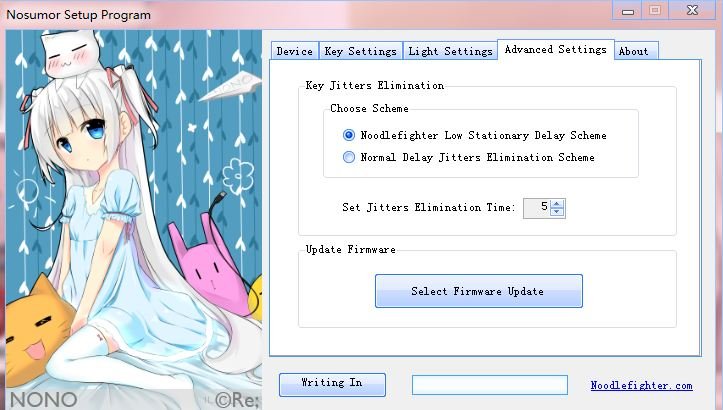 Video
Default Light
Player Show
Photos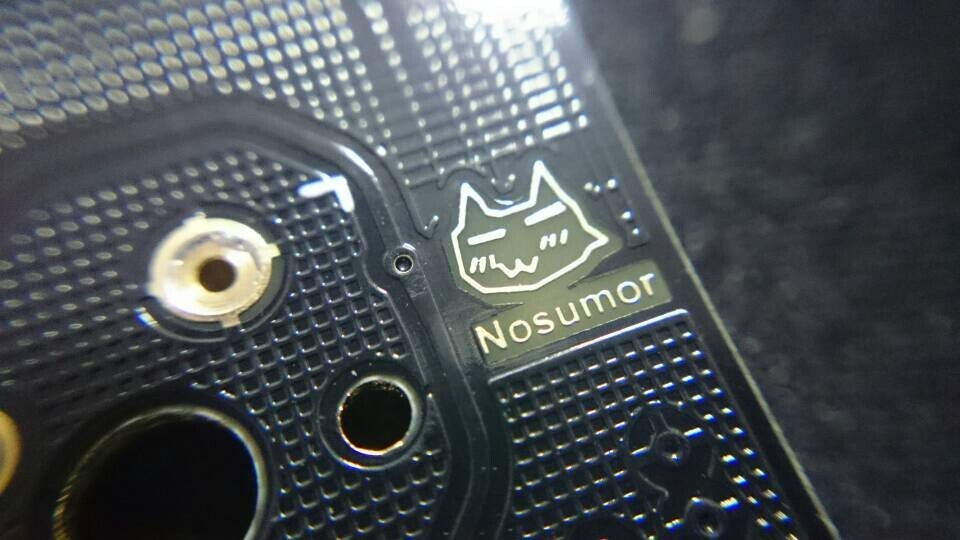 Pmma Shell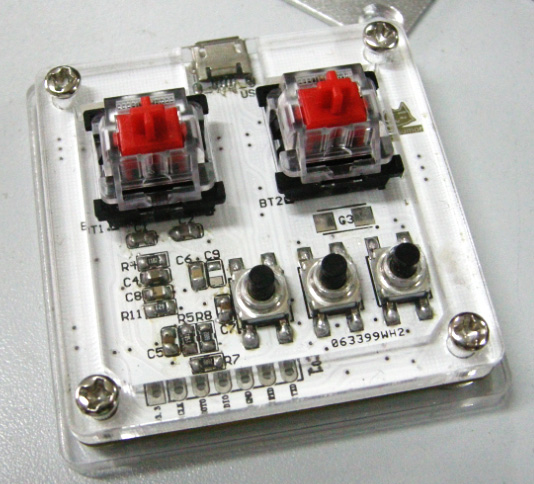 Shell made of aluminum