Nono OSU! Keyboard

为音乐游戏OSU设计的机械键盘方案
Keyboard for OSU
---
**Nono osu! keyboard (v3) **
(当前版本・Latest Version)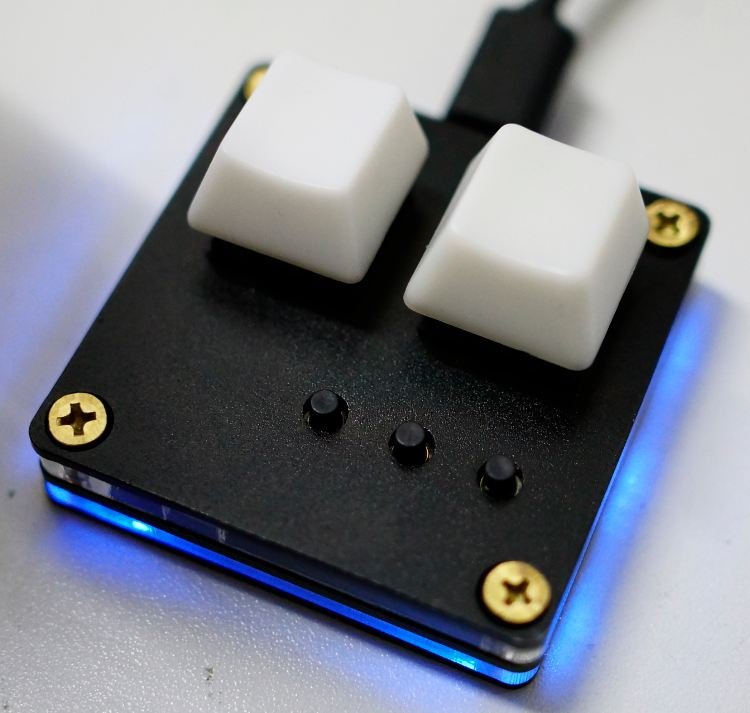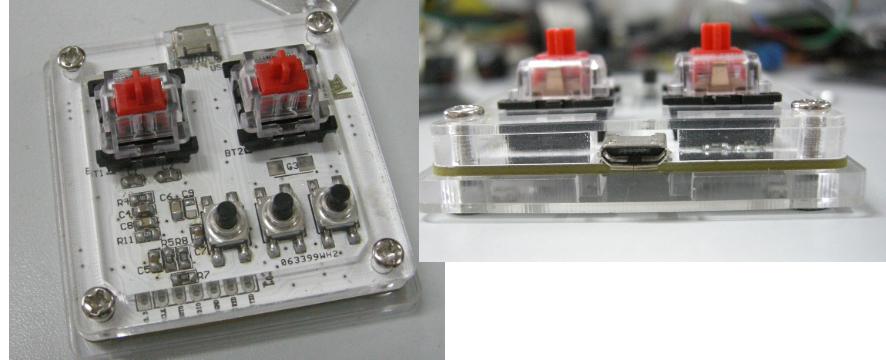 Post not found: log_nono 工作日志
---
Noodlefighter Osu Keyboard 2.1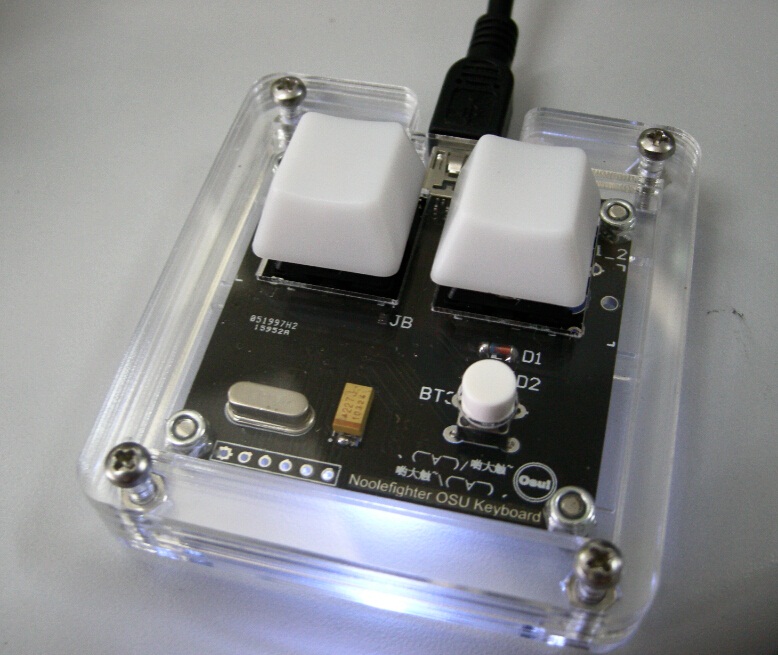 Post not found: log_noodlekb 工作日志
详情与制作方法/How to make it
中文
English
资料下载/Download
Github
---
v1.0/v2.0/v2.1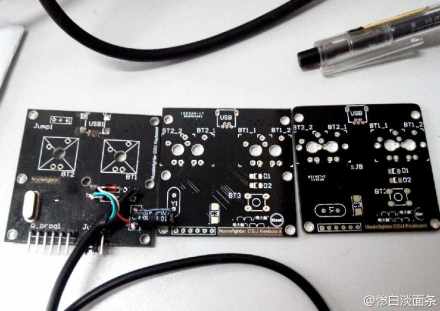 ---
Q&A
什么是OSU键盘?为什么我要做这个?
What is OSU keyboard? What is the purpose?
"OSU键盘"顾名思义,就是专为OSU而设计的键盘。
这个想法并不是我先想到的,早在几年前就有一名玩家在百度贴吧(tieba.baidu.com)上分享了这个想法,并集单批量生产了好几个版本的键盘(被该玩家命名为"触盘",即大触用的键盘)。
制作这个的目的是希望能寻求到一种简单的解决方案,能够低成本、方便的制作出好用的键盘。
"OSU keyboard"is a keyboard designed for OSU, as its name literally means, a keyboard that is designed only for the OSU! players.
The idea is shared by another player a few year ago on tieba(tieba.baidu.com),even selled a serious version but it isn't a open source project.
To come out a solution sooner that allow a lowest budget to produce the highest quality. I decided to change my OSU! Keyboard project to be an open source project.
Project's main purpose is to find a easy solution that everyone can easily make a good osu keyboard with low cost.
---
同市面上的机械键盘优势
Advantage(compare with mechanical keyboard on sale)
首先是便携性和廉价,其次是可自定义程度高,性能和功能也容易做得比完整键盘好。
irstly is portable and cost less.
Secondly, it provides many opportunities for customizing.
Most importantly the special functional design of this keyboard will improves the game experiences of players.
---
劣势呢?
Drawback
受生产量和成本限制,外壳很难做成像市面上一样的随意,材料很受限。(键帽同理,只能使用市售的)
外壳受限,首先直接影响是——难以将键盘做成倾斜的,这将直接影响到成品的手感,当然,你可以将键盘置于斜面使用。
Limited by processing method and cost,the shell design isn't free as the keyboard for sale (So do the key caps which can only use standard module)
---
我能够用你的设计,做键盘来卖吗
Can I use this project for selling?
在保留Logo("Noodlefighter OSU keyboard""Nosumor")的前提下,可以用于贩卖。
You can sell it with saving the Logo (such as "Noodlefighter OSU keyboard""Nosumor").
---
我可以转载这些内容吗
Can I of these article?
可以,但必须标注来源。
Yes,but you must indicate the sourse on the topic.
---
搞这东西,你是不是闲得蛋疼?真恶心
How bored you are of making this? Are you crazy?
好巧啊你也这么觉得唉,他大概是没救了。
I cannot agree more than that. XD
---